Living in Green Valley ourselves, we understand the specific issues related to your part of Sahuarita, Arizona. Whether it be an emergency or maintenance issue, from extensive slab leaks to minor polybutylene repair, we have the knowledge to help you. If you need a water heater or water softener replacement, recirculating pump, drain snaking from local related problems and mainline blockages, we at Swanson Plumbing Services are here to quickly and efficiently assist you with your needs.
Because of copper water lines, older homes in Sahuarita are prone to have leaks. Here in southern Arizona the acidity level of the water corrodes the copper pipes from the inside out. Many people think that because they have a water softener they have avoided this catastrophe. Though this may slow the process, it will not fix the corrosion problem. It is merely a Band-Aid on the bigger issue at hand.
Solution: Whether it's diagnosing and repairing your leaking copper pipes or re-piping your entire home. We at Swanson Plumbing Services have the knowledge and expertise to correct your problem!
Customer Testimonial
We count ourselves fortunate to have met Tim Swanson. Another professional tradesman referred him to our attention. Over the last 5 years, Tim has fixed existing systems, serviced and or installed new units where required. Tim is a perfectionist, therefore his work is solid and long lasting. His pricing is fair reflecting his honesty. We whole heartedly recommend him to others and wish him continued success.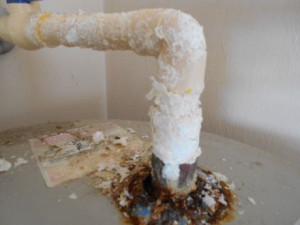 In certain neighborhoods CPVC was the builder water pipe of choice. CPVC becomes brittle overtime due to our dry southern Arizona climate. Because it's rigid pipe it has fittings under the slab. Most of the slabs in this area are post tension. This means jack-hammering is not usually an option.
Solution: Whether you're needing a simple repair of a leak or a full house repipe we at Swanson Plumbing Services can take care of your needs.
Are your shut off valves under your sinks and toilets hard to turn, squeaking or turning green?
This may be due to corrosion or cheap plastic drying out. A lot of builders use a one piece valve and supply called crinkle tube. This is made up of extremely thin flexible copper. overtime this can corrode and flood your home.
A simple replacement of your angle stops and supply lines can prevent serious water damage down the road.

Is your shower head dripping even though it is in the off position?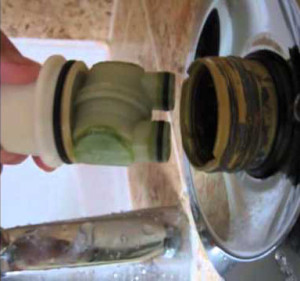 Your cartridge could be failing. The cartridge is the inner part of your valve. It determines when your water comes on and off. After time these cartridges can fail. Whether it be from heat or hard water corrosion. A simple change out can save you money on your water bill!
Here at Swanson Plumbing Services, we understand the inner parts of your fixtures and are expert plumbers in Sahuarita, Arizona repairs. And have the experience to diagnose and treat the problem efficiently and effectively.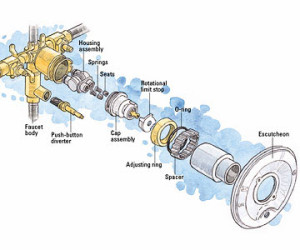 Are your drains running slow or starting to gurgle?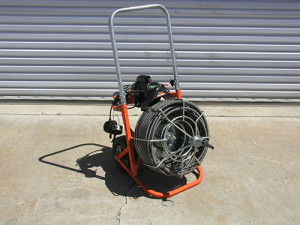 This can be an early warning sign that there is a problem in your sewer lines. Whether it be tree roots, hair, soap scum or grease. We have the equipment and expertise to keep your drains flowing as good as new!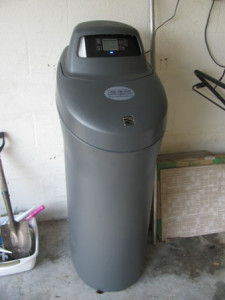 Why a water softener???
Do you have rings around your toilet?
White calcium staining on your faucets and fixtures that just won't come off? Here in southern Arizona we have a VERY high mineral content in our water. This is the cause of that miserable white deposit. A water softener will help with these issues. All water softeners use the same operating principle: They trade the minerals for something else, in most cases sodium. The process is called ion exchange. The heart of a water softener is a mineral tank. It's filled with small polystyrene beads, also known as resin. This in return means no staining spots for you!
We can properly install any brand of water softener you choose.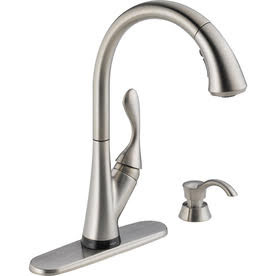 The Delta Touch2O® faucet
Tap it on. Tap it off. Tap anywhere on the spout or handle to start the flow of water. If your hands are soapy or messy, simply tap the faucet on with the back of your hand. Touch2O® Technology is ideal for tasks that require a constant flow of water, such as washing your face.
Or use the Hands-Free Technology option. Your entire Touch2O.xt™ Technology faucet acts as a sensor so the water starts flowing instantly and effortlessly. It senses your presence within 4" and automatically shuts off within seconds once you remove your hands. It not only helps conserve water, it's perfect for repetitive tasks like washing your hands.
Read more: The Delta Touch2O®
Delta is the number one pullout faucet brand company in the US. With many styles and colors to choose from.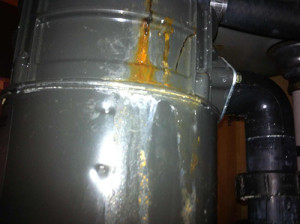 Is your disposal making a lot of racket or a abnormal grinding noise?
A standard disposal's typical lifespan is five years. Without the upgraded drum the standard disposal is made out of steel and will rust. Whether you use it on a regular basis or not. If your disposal is five years old consider a replacement or take a peek under your sink to check for possible leaking that could damage your cabinet base. We recommend and carry a full line of InSink Erator Evolution disposals for replacement.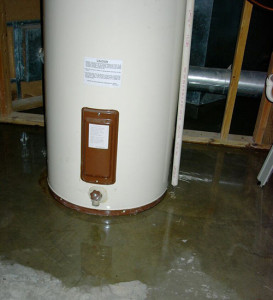 Having problems with your water heater?
The average life of a water heater is 10 to 12 years. On most brands the manufacturing date is the first four digits of the serial number. You can find this number on a sticker on the front of your heater. If your heater is over 10 years old your efficiency will declined significantly. Due to new government regulations all new water heater's are extremely more efficient. If you're heater is over 10 years old consider a replacement. We recommend Bradford White or Rheem as some of the best brands in our opinion, to replace your current agent water heater.
Sahuarita Zip Codes We Serve:
58614
85629