At Swanson Plumbing, our plumbers specialize in drain cleaning and plumbing repairs.
We offer comprehensive plumbing repair and replacement of sewer, drains, sinks, faucets, toilets, showers and tubs, disposals, water heaters, water lines and pipes
Residential Drain Cleaning
Whether you have a clogged drain in the kitchen, the bathroom or anywhere in or around your home, rely on our experienced plumbers for efficient drain cleaning services.
Contact us for emergency drain cleaning if your drain or garbage disposal is clogged, or for normal drain cleaning services for slow running drains.
Our team of plumbers use a range of plumbing tools to clear residential clogs efficiently.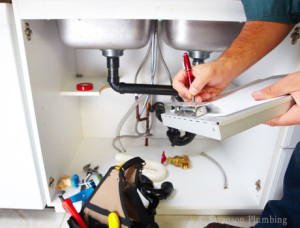 Drain Cleaning Services
Sink Trap and Pop Up Drain Cleaning
Exterior Main Sewer Line Through Accessible Clean Out
Interior Main Drain Through Toilet
Sink Drain Through Exterior Clean Out
Sink Drain Through Interior Clean Out or P-Trap
Toilet Drain Cleaning
Tub or Shower Drain Cleaning
Un-Jamb Garbage Disposal
Call Swanson plumbing today! If water runs through it we do it!